Last week I was asked to join a driving press day for Volkswagen. The launch of the new Golf GTI TCR (their first on the road touring race car to be released early this year).
Of course I said yes without much thought. As a Creative Director it's always a bit odd at first to get back behind the viewfinder for client work and for social media coverage, you have to do this with strong intent and comfortable shooting at speed to make the most of short bursts of time.
I was feeling fairly smug on the first day – I'd taken all 30 core angles of the sporty Golf GTI TCR in the new Pure Grey and stunning Tornado Red.
I probably racked up 100 shots shooting both cars trackside and stopping for beachside shots on route. These were all shot with our agency equipment a meaty lens wedged on the cannon D6. I'd also rattled through 10 crafted live Instagram stories, with copy / car & location tagging - the lot! I was keen not to let the social team down.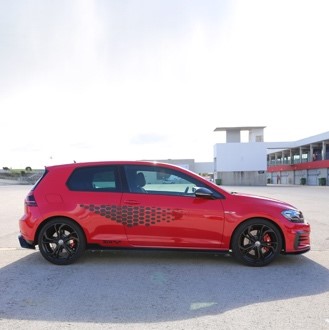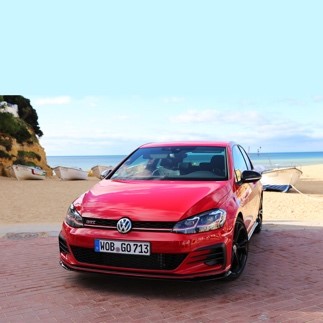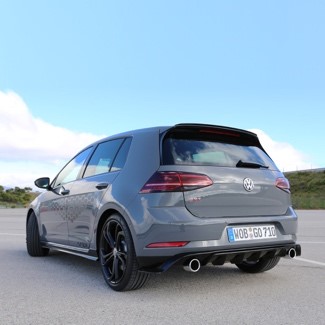 We arrived at the Portimão race track where I got to meet the best of the best in motor journalism for the press conference and lunch before hitting the track. I got talking to one of the influencers, he was playing around with his drone, go pros and other fun gadgets and shared he'd already posted 50 Instagram stories since landing and shot 2 short films for his Insta fans. I couldn't believe it. But this was a real insight into the monster amount of timely content enjoyed live and consumed on organic media communities and posting directly for brand.
There were so many interesting characters and being sent by the marketing team to join the PR event was of real value. I was able to learn how the top journalists work these types of events and independently where they used honesty to really deliver what real people want. Particularly brutal honesty from my driving buddy, who I post-shoot realised was the infamous motor journalist Honest John.
Beyond this, usually on a campaign and content shoot I would have a car parked at a location and a spare car (if lucky) hiding out back. I'd be focused on achieving the storyboard moments and making sure director / DOP and client are all happy (and ideally my artistic gut as well). But here on the PR event, I'm learning about the car, I'm getting a feel for how it moves on the road, what people would love about it, why it's such a special trim. It's a completely different experience which can really benefit creatives and strategists. This wouldn't be possible if marketing and PR didn't sync with each other.
This type of shoot is something I would definitely encourage marketers to consider implementing for agency teams to benefit their brand knowledge, content creation and experience of the products.
There was also the added bonus of experiencing a Golf GTI TCR 'corner like it's on rails' an expression I didn't fully understand till being on a race track for the first time at 210km/hr. One of the motoring influencer's below Joe Achilles described it as 'the best day of his life', I totally believe it was.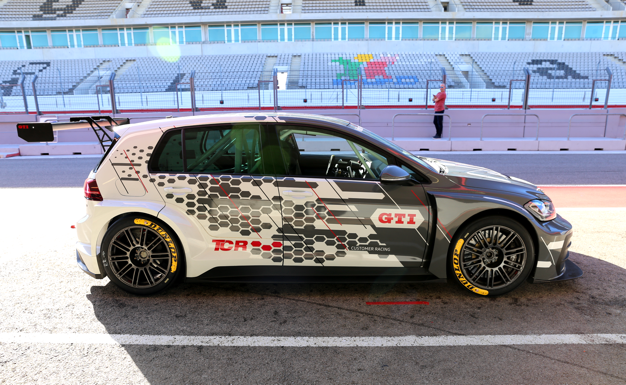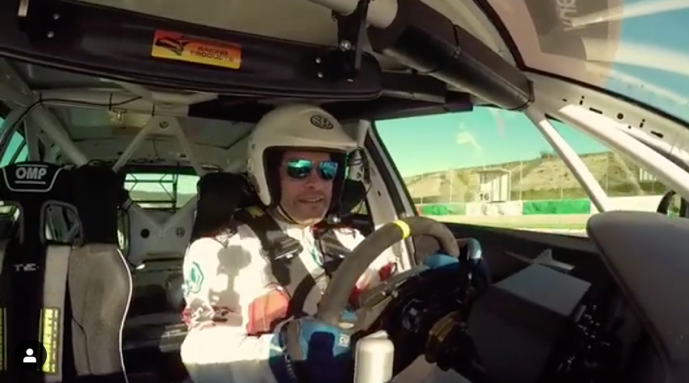 By Jade Tomlin, Creative Director at Tribal Worldwide London